Hotel "Nicole" offers organization, conducting and complex service of business events: presentations, conferences, corporate seminars and trainings, business meetings.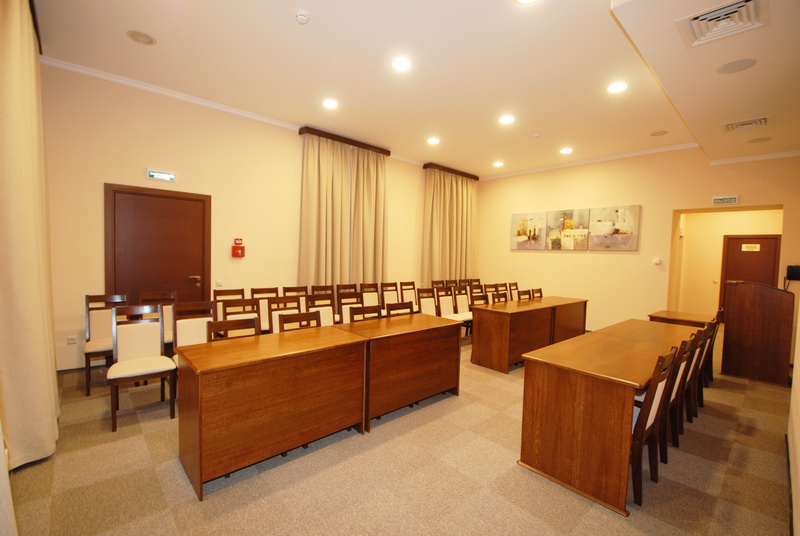 Conference hall of the hotel allows you to hold events with a total number of participants up to 40. A comfortable room equipped with all the necessary modern presentation equipment, air conditioning and ventilation, quality lighting, modern furnishings and reliable sound insulation.
Professional support of qualified specialists, development and organization of an effective scheme of holding the event will allow You to save time and optimize expenditures.
Organization of business meetings and conferences at the "Nicole" hotel – a professional approach and individual attitude towards your needs.
Coffee break (variants, per person)
Business lunch (on restaurant request)
Rent price
Weekday rate:
Up to 8 hours – 16000 rub., every subsequent hour – 1800 rub./hour.
Weekend rate:
Up to 8 hours – 11000 rub., every subsequent hour – 1500 rub./hour.